Headed by the Port of Sines Authority, NEXUS is focused on digital and green transition of the whole logistics chain.





Consortium
The NEXUS Agenda consortium is headed by the Port of Sines and comprises 35 partners sharing the ambition to develop innovative solutions aiming at achieving both a Green and Digital Transition Agenda. Representative of the whole value chain, the consortium gathers port authorities, maritime, terminal and railway operators, carriers, dry ports, logistics operators, technology suppliers, importers and exporters, being supported by universities and research institutes, whose skills and expertise will pay an important role on the fulfilment of this pioneering Agenda.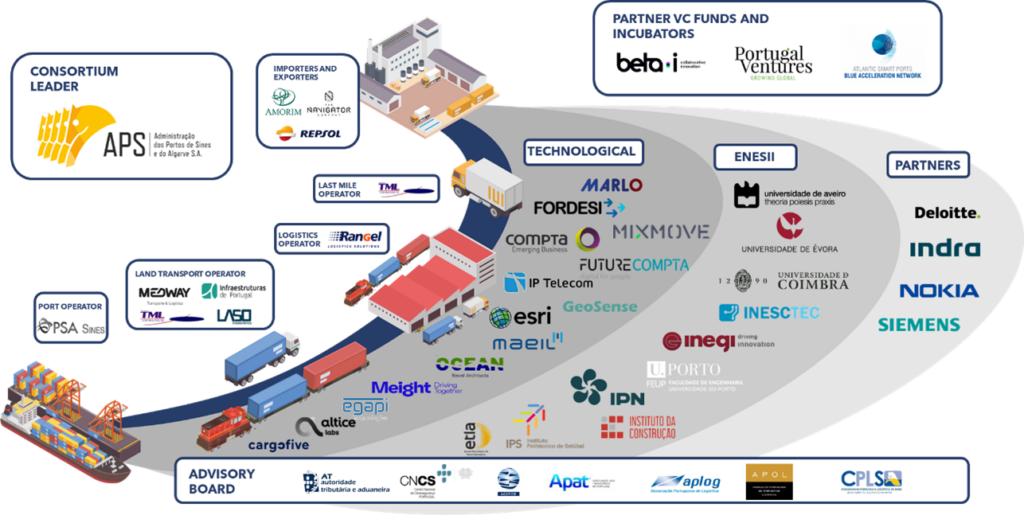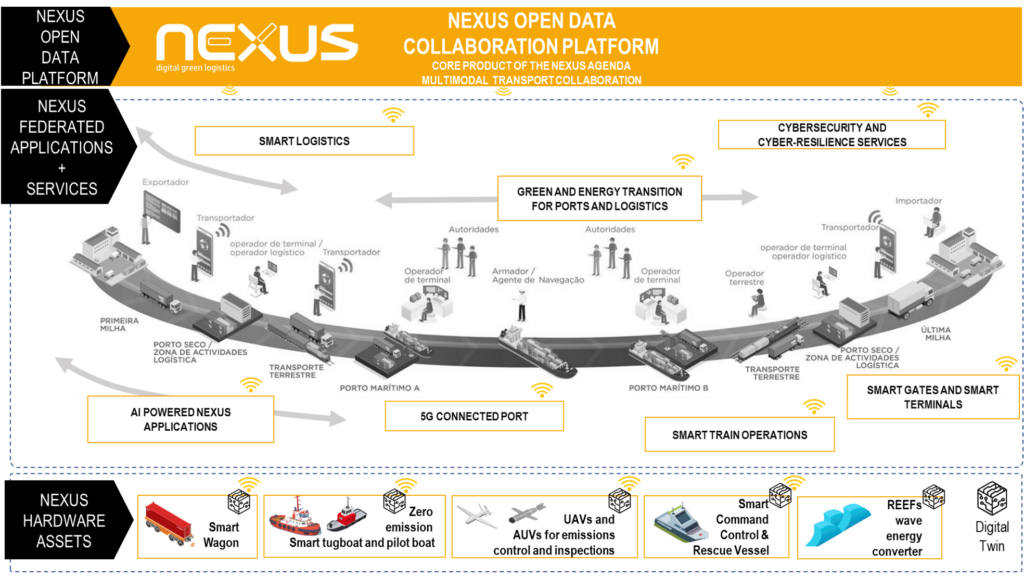 Innovative Products and Services
The NEXUS Agenda will produce an ecosystem of 31 products and services for Digital and Green Transition in the transport and multimodal sector. The overall NEXUS offer is composed of 3 main categories: open data collaboration platform; federated applications and services and hardware assets.
WORK PACKAGES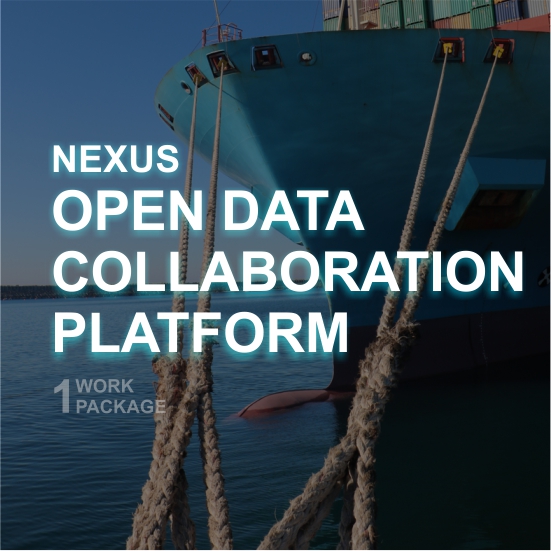 NEXUS: Grow smart, think green